Ces trois connecteurs quick disconnect mâles venaient sur une pompe que j'ai achetée récemment. Toutes mes connexions sont en camlock alors ceux-là ne me sont pas utiles. Peut-être pourraient-ils servir à une autre personne ?
Je les donne ! Ramassage dans Rosemont. Si ce n'est pas parti lundi prochain, je vais mettre ça sur le Bazar du Brasseur (Facebook).
2x QD mâle à 1/2" NPT mâle
1x QD mâle à 1/2" NPT femelle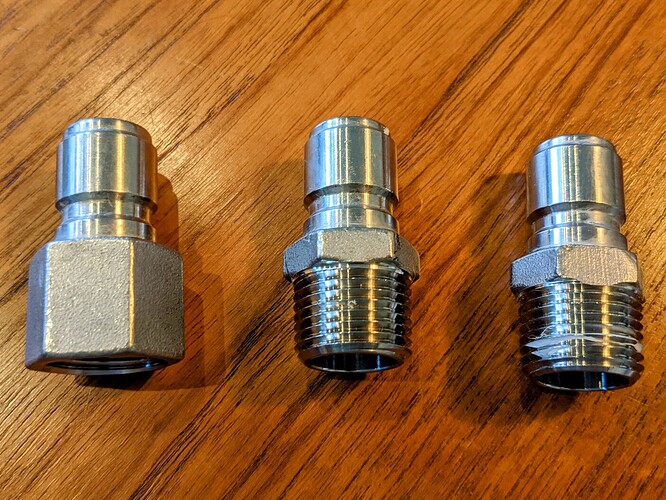 ---
These three male quick disconnect fittings came with a pump I recently bought. All my connections on my system are made with camlocks so these aren't useful to me. Maybe they can be for someone else ?
I am giving them away for free! Pick up in Rosemont. If they aren't gone by next week, I'll advertise them on Bazar du Brasseur (Facebook).
2x male QD to 1/2" NPT male
1x male QD to 1/2" NPT female