In case anyone is interested in how the AHA NHC will be run this year.
Don't know how this will display since I copied and pasted. It looks like HTML, so it should work.

Display problems? View this newsletter in your browser.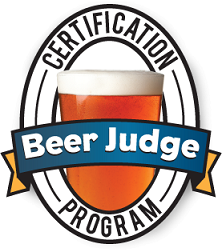 Please join us Wednesday, February 24th at 6:30 pm EST for a live Q&A session with John Moorhead - Competition Manager of the AHA's National Homebrew Competition. John will be talking about the changes to this year's competition and answering any questions for prospective judges and entrants for the BJCP Northeast Region. Although organized by the BJCP Northeast Representative, …
You are receiving this message because you are an active member of the Beer Judge Certification Program. To check your judging record or change your contact information, visit the judge portal here. To unsubscribe from all BJCP mailings, please email the Assistant Communication Director.
Beer Judge Certification Program
5115 Excelsior Blvd., #326
St. Louis Park, MN 55416