Anyone using the condenser lid and experience this?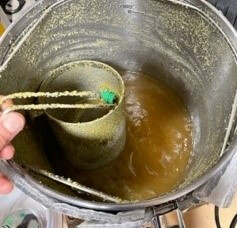 Hops overflowed right out of the hop spider from what I imagine was hot break (even though I waited for it to subside before putting lid on). I don't have a sight-glass on my lid so I didn't see it until it was too late.
Going to switch to a hop-bag for next time.